Moroccan girl Maryam, 9, beats 10m students to win Arab Reading Challenge
Teachers and learning
---
The youngest finalist in the competition, who had to finish 50 books and answer questions on them, said: "Reading will save nations drowning in illiteracy and poverty."
---
She's only nine years old. But Maryam Amjoun has beaten more than 10 million other school students from 44 countries to win the third annual Arab Reading Challenge.
Maryam was the youngest of five finalists, who had to read at least 50 books and then answer questions about them at a live event in Dubai yesterday.
The Moroccan girl won the equivalent of $136,000 and said: "Reading will save nations drowning in illiteracy and poverty. I advise Arab children to read because reading is the lighthouse of civilisation."
Her trophy was presented by UAE Prime Minister Sheikh Mohammad Bin Rashid Al Maktoum, who said: "I say to the winners that they are the leaders of the future. With education and knowledge, a person can reach any goal."
Sheikh Mohammad launched the Arab Reading Challenge to raise awareness of the importance of reading among Arab students in the Arab region and worldwide. It also aims to enhance their level of education and help them develop self-learning and self-expression skills as well as critical and creative thinking. 
This year 10.5 million students from 52,000 schools took part – a 25% increase on the 2017 challenge, which was won by 17-year-old Palestinian schoolgirl Afaf Raed Sharif.
The other 2018 finalists – who battled through school, regional and national heats – were from Egypt, Algeria, Palestine and Jordan.
The Al-Ikhlas school in Kuwait won a $270,000 prize for the best reading initiatives for students. Aisha al-Tuwairqi from Saudi Arabia won the title of Outstanding Reading Supervisor and took home $82,000, while Tasneem Eidi, from France, was recognised for her reading efforts in non-Arab countries and won $27,000.
Despite her young age, overall winner Maryam said she has read 200 books already. 
"I like to read books that treat problems, such as social books, in addition to reading history and scientific books, and books about morals and ethics," she said.
"When I grow up, I would like to become an architect just like the Iraqi architect Zaha Hadid."
---
More news
Take the test and discover how our Schools Hub helps students grasp the global education crisis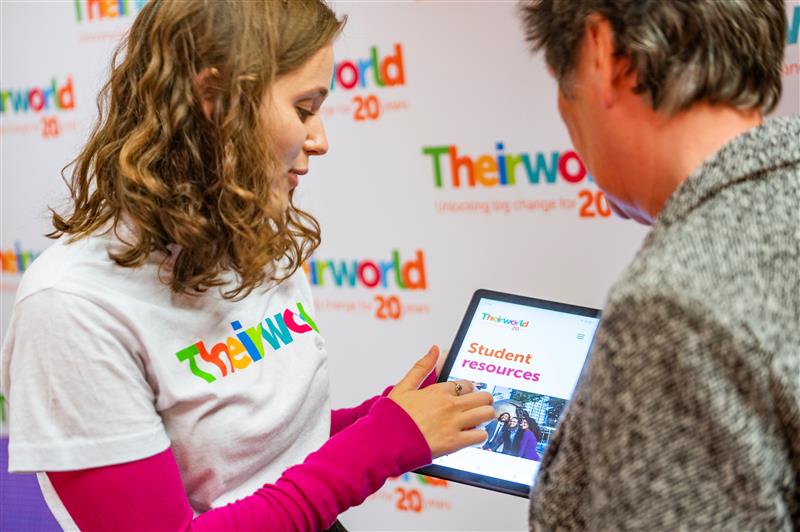 Take the test and discover how our Schools Hub helps students grasp the global education crisis
Teacher helps Harrison move from life on the street to success at school
Teacher helps Harrison move from life on the street to success at school