Nigerian teachers hold day of Bring Back Our Girls rallies
Chibok girls, Teachers and learning
All schools in Nigeria are expected to be closed today because teachers are holding a day of protests in support of the kidnapped schoolgirls from Chibok.
The Nigeria Union of Teachers said their members at primary and secondary schools will be taking part in Bring Back Our Girls rallies across the country.
NUT president Michael Alogba Olukoya told a press conference in Abuja that his union was also mourning the deaths of 173 teachers killed by Boko Haram.
He added: "All schools nationwide shall be closed as the day will be our day of protest against the abduction of the Chibok female students and the heartless murder of 173 teachers. 
"We remain resolute in our resolve to continue the campaign even as we mourn the death of our colleagues until our girls are brought back safe and alive and the perpetrators of the heinous crime are brought to book."
Mr Olukoya said the abduction of more than 270 girls from the school in Borno state on April 14 was an "assault on humanity" and an attack on Nigeria's school system.
He added: "The NUT joins the world to call on the insurgents and their collaborators to Bring Back Our Girls safe and alive.'
"We will be quick to tell the insurgents that the school system remains the proud industry of teachers.
"The innocent school boys and girls are the raw materials we process for the human resource development of the nation."
Another union leader, Segun Raheem, said teachers were a target for Boko Haram.
He told the BBC: "The majority of them are scared. They don't even sleep at home. And when they go to school, it is with shock."
The NUT protests come the day after Gordon Brown, the United Nations Special Envoy for Global Education, urged the international trade union movement to play a key role in the fight for a quality education for every child.
He spoke passionately about the missing Nigerian girls when he addressed delegates at the International Trade Union Confederation Congress in Berlin.
Mr Brown is working closely with Nigerian officials on the Safe Schools Initiative to promote safe zones for education.
---
More news
Take the test and discover how our Schools Hub helps students grasp the global education crisis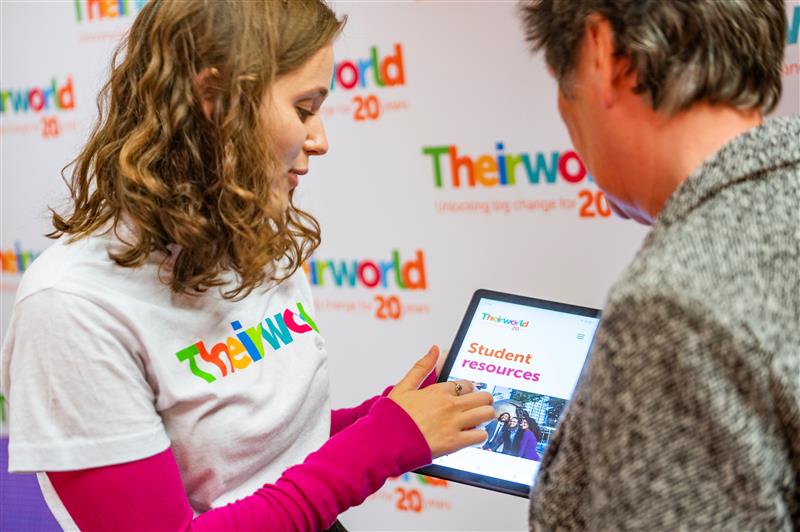 Take the test and discover how our Schools Hub helps students grasp the global education crisis
Teacher helps Harrison move from life on the street to success at school
Teacher helps Harrison move from life on the street to success at school