305 schools face closure as hurricane-hit Puerto Rico tackles budget crisis
Children's welfare after natural disasters, Education in emergencies, Refugees and internally displaced people, Teachers and learning
---
The islands have lost more than 22,000 students who moved to the US mainland after the storms caused devastation - but teachers' associations have criticised the plans to close one in four schools.
---
Hundreds of schools in Puerto Rico face being shut down in the wake of the damage caused by Hurricane Maria.
The governor has put forward plans to close a quarter of the islands' schools – 305 out of 1100 – as the United States territory struggles to cope with a massive $3.4 billion budget deficit.
The closures could lead to a decrease of 27,500 students and 7300 teachers. Puerto Rico has already lost more than 22,000 schoolchildren who have left the country with their families to get education on the mainland United States.
Hurricane Maria damaged dozens of schools and flattened thousands of homes when it struck in September, killing more than 60 people. Many communities are still waiting for power and water supplies to be restarted.
About 700,000 children in Puerto Rico were affected by Hurricane Maria – which followed the devastation that Hurricane Irma caused to education on several Caribbean islands. Many damaged schools were closed and others used as shelters.
Earlier this month, education secretary Julia Keleher told NPR: "We definitely have to close schools. There's about 184 schools that have fewer than 150 kids."
The proposal by Governor Ricardo Rosselló to shut 305 schools would save an estimated $300 million by 2022. But it has been criticised by American Federation of Teachers President Randi Weingarten and Asociación de Maestros de Puerto Rico President Aida Díaz.
"To thrive, Puerto Rico needs to keep schools open, not close them, and that's why the push for mass school closings falls wide of the mark," they said in a statement.
Even before Hurricane Maria, Puerto Rico had been closing public schools for financial reasons. Between 2010 and 2015, 150 schools were shut down – and in May officials said another 179 would close.
Meanwhile, the European Commission has donated more than $600,000 to help 1500 primary schoolchildren affected by Hurricane Mari in the Dominican Republic.
Over a third of primary and secondary schools were damaged by the storm. Most have reopened but there is still a lack of school supplies and equipment.
A project by the European Union and UNICEF will target students in the 20 most severely damaged schools. 
Each school will get a library and a range of teaching materials, including textbooks and workbooks.
"Ensuring the return to school for children was a priority – and providing pupils with the required material and supplies after losses due to the hurricane is key for children to resume their education," said Virginie Andre, EU Humanitarian Aid Coordinator for the Caribbean.
---
More news
Take the test and discover how our Schools Hub helps students grasp the global education crisis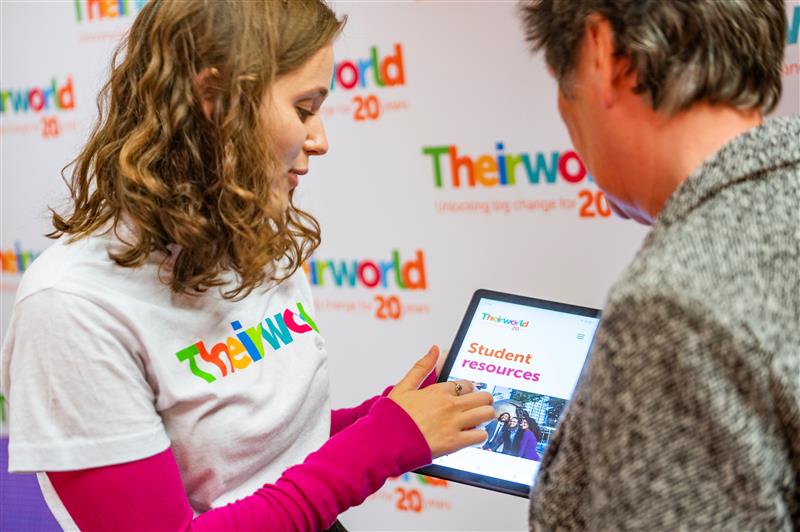 Take the test and discover how our Schools Hub helps students grasp the global education crisis
Teacher helps Harrison move from life on the street to success at school
Teacher helps Harrison move from life on the street to success at school