Scottish island school seeks Arabic teacher for Syrian and local children
Refugees and internally displaced people, Teachers and learning
---
Bute's secondary school is looking for someone who can help young refugees - but also teach a new language to Scottish students.
---
A Scottish island community that welcomed some of the first Syrian refugees to Britain is seeking an Arabic school teacher to preserve cultural ties with their wartorn homeland and teach local Scottish children a new language.
Refugee children on the Isle of Bute are growing up fluent in English but their parents fear they are not learning enough religious, cultural and language skills relevant to Syria, where they might one day return.
Argyll and Bute Council was one of the first Scottish local authorities to respond to the humanitarian crisis in Syria by taking in refugees in 2015.
There were 70 Syrian refugees living on Bute at the last count in October 2017, predominantly children including four babies who were born after their parents arrived in the UK.
A council spokesman said: "We can confirm that we're recruiting for a teacher of Arabic at Rothesay Academy.
"Our families brought with them the opportunity for people to hear and learn one of the world's most widely-used languages and we're keen to turn this into an opportunity for our pupils.
"The focus is on equipping our young people with skills that will help them succeed in an increasingly globalised world."
Arabic classes will be offered as an optional extra in local schools.
A report submitted to the council in November noted that refugees have been offered cultural and social activities which have helped them to integrate into the community on the island.
However, families said that "the opportunities to participate in cultural activities from their own religion were much less". They have to take a ferry to Glasgow around 40 miles away to mark significant Islamic festivals.
The report said: "There are no mosques in Argyll and Bute and the families have leased a local hall on Friday afternoons to allow them to hold Friday prayers and to come together as a community.
"The families have been able to use the hall for many different purposes from celebrations to Arabic classes."
Syrian refugees also made their mark on the Isle of Lewis last month by opening the first mosque in one of the most staunchly Presbyterian communities in Britain.
---
More news
Take the test and discover how our Schools Hub helps students grasp the global education crisis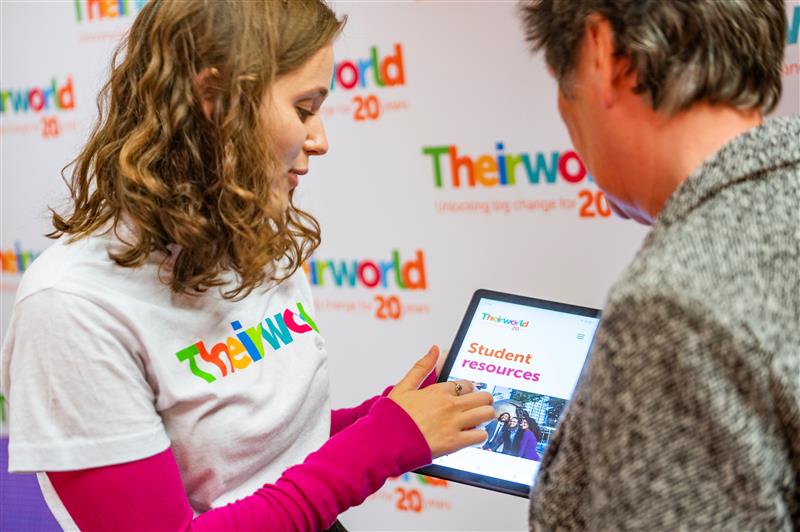 Take the test and discover how our Schools Hub helps students grasp the global education crisis
Teacher helps Harrison move from life on the street to success at school
Teacher helps Harrison move from life on the street to success at school