Seven years of conflict, seven moving and inspiring images of Syrian children
Children in conflicts, Education in emergencies, Refugees and internally displaced people, Right to education, Safe schools, Safe Schools Declaration
---
The conflict has affected millions of children, who have been attacked, driven from their homes and left without an education.
---
The conflict in Syria began seven years ago today – when anti-government protests led to unimaginable horror that shocked the world.
The result of the Syrian conflict has been hundreds of thousands of deaths, millions of people on the move and education disrupted for a whole generation of children.
More than eight million children have been directly affected – six million of them inside Syria and another 2.6 million who are registered refugees in other countries.
More than 40% of Syrian refugee children remain out of school. In Syria, schools have been bombed and attacked.
Here we look at iconic images that sum up the suffering of Syria's children and the amazing resilience they have shown in the face of tragedy – interspersed with quotes that also tell a story.
I feel depressed and as if I'm in another world. When I wake up I realise that I'm still here and then I cannot move my body. Mohammed, 15, from Eastern Ghouta
The scope, the scale, the gravity of the crimes against the children of Syria are just shocking. Kate Gilmore, UN Deputy High Commissioner for Human Rights
There are cases of extreme panic and fright during class when the planes come suddenly. All the students start crying and become scared. Aya, a teacher in Idlib
When I went back to school I was so happy as I hadn't been to school in three years. I don't want to waste my chance here. Bassam, 14-year-old who was living in Turkey then moved to Austria to be with his father
There are scars in children and there are scars on children that will never be erased. Geert Cappelaere, UNICEF director for Middle East and north Africa
Half of the displaced children are not going to school. Many of those displaced inside Syria have also lost many academic years. We have, no doubt, a lost generation. Amin Awad, UNHCR Bureau Director for Middle East and North Africa
---
More news
Theirworld initiative helps to deliver $30m of computers to Ukrainian children
Theirworld initiative helps to deliver $30m of computers to Ukrainian children
Theirworld's mission to give children in crises a safe place to learn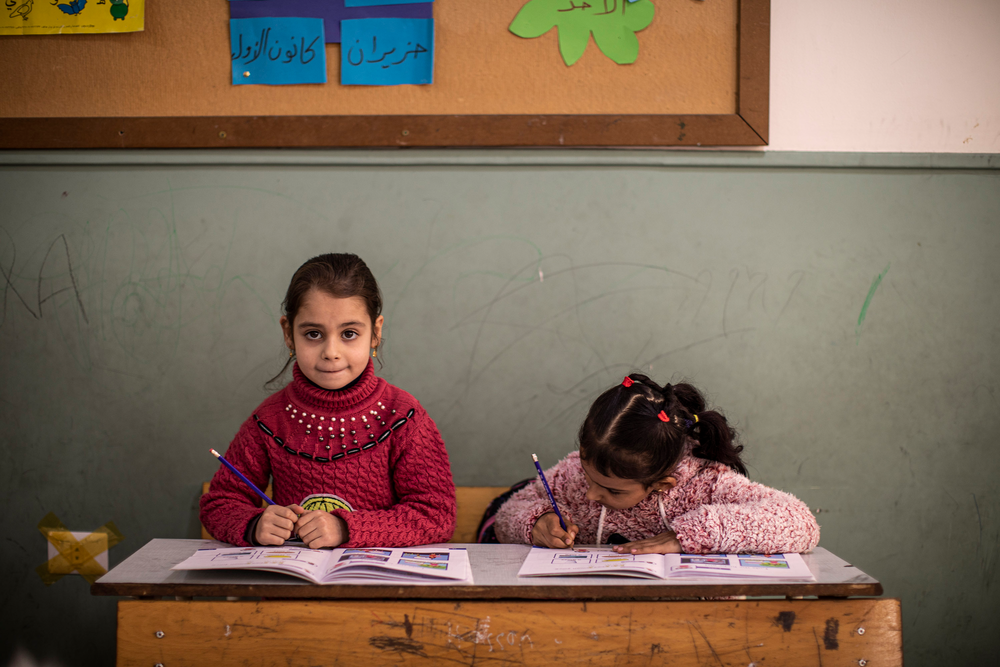 Theirworld's mission to give children in crises a safe place to learn