Sierra Leone launches free education for primary and secondary children
Education funding, Teachers and learning
---
President Bio has launched a programme to provide tuition fees and teaching materials for 1.5 million students.
---
Sierra Leone President Julius Maada Bio has launched his programme of free education for 1.5 million primary and secondary school children – starting from September and fulfilling one of his key election pledges.
"I promised free education during the election and I'm here to implement it," Bio said during an official launch ceremony. 
While no financial details were provided about the overall cost of the scheme, Bio said he would donate three of his monthly salaries to it.
Bio took office in early April after a tumultuous election campaign, ending a decade-long rule by the All People's Congress (APC).
President's education promises
In May, President Bio promised free schooling, a near doubling of the education budget from 11% to 20% of public spending, more qualified teachers, new classrooms and an expansion of the school meals programme. Read more about the plan.
The president said that the state would cover tuition fees and teaching materials and warned that parents would be fined or even jailed if they did not send their children to school. 
"I encourage parents and guardians to provide uniform, shoes and continue their traditional role of home supervision and coaching," he said. 
A special telephone hotline has been set up in case people had any complaints about the implementation of the scheme. 
Bio called on "development partners and the private sector to support our free education initiative for the development of the country. Education is a fundamental right for all Sierra Leoneans."
Despite vast mineral and diamond deposits, Sierra Leone is one of the world's poorest countries and half of the population over 15 is illiterate, according to a UNESCO 2015 report.
It is trying to recover from the social and economic fallout from a long civil war, and more recently, an outbreak of Ebola which killed 4,000 people between 2014 and 2016. 
But its economy remains fragile and corruption is widespread.
---
More news
Take the test and discover how our Schools Hub helps students grasp the global education crisis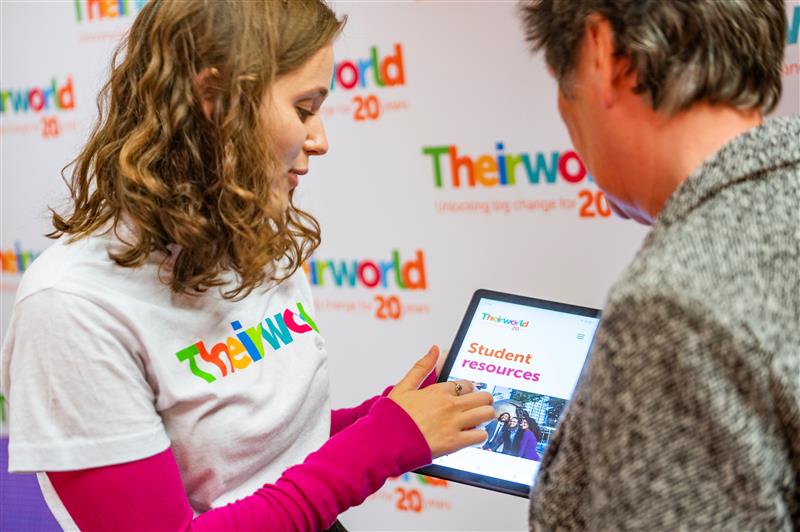 Take the test and discover how our Schools Hub helps students grasp the global education crisis
Teacher helps Harrison move from life on the street to success at school
Teacher helps Harrison move from life on the street to success at school