South Sudanese teacher to give TEDx talk from a refugee camp
Education in emergencies, Refugees and internally displaced people, Right to education, Teachers and learning
---
Mary Nyiriak Maker - a refugee herself - will be one of many inspirational speakers and performers appearing at Kakuma Camp in Kenya.
---
Most of us have seen a TED Talk – those short speeches packed with ideas that can be informative, entertaining and inspirational.
A successful spinoff are TEDx events, with thousands of them now being held around the world. For the first time, a TEDx event will be held in a refugee camp.
The venue on Saturday, June 9 is Vision Secondary School in Kenya's huge Kakuma Camp – and one of the speakers is Mary Nyiriak Maker, a teacher and refugee from South Sudan. She believes in the power of education as a tool for building peace and rebuilding lives. 
"The winners of today are actually the losers of yesterday who never gave up," said Mary. 
The Kakuma TEDx will be livestreamed online – as well as on large screens at Kakuma and Dadaab refugee camps, allowing thousands more refugees to watch.
Speakers and performers will include current and former Kakuma Camp refugees as well as international experts and artists. 
Among them are fashion model Halima Aden, who was born in Kakuma; Pur Biel, a runner who competed at Rio 2016 as part of the Refugee Olympic Team; and Congolese filmmaker Hortence Aminah Rwimo. 
Kakuma camp
Refugees from 13 countries live there.
There are 39 schools with nearly 89,000 students.
The theme of the event, supported by the United Nations refugee agency UNHCR, will be "Thrive" – supporting the belief that empowered refugees can shape a peaceful and tolerant future for the world. 
"The school will be transformed into an amazing space. 4000 refugees will have the chance to watch it on a big screen," said UNHCR's Melissa Fleming.
Kakuma Camp was established in the heart of Turkana County, in northwestern Kenya, in 1992 to serve Sudanese refugees.
It has expanded over the years and hosts around 185,000 refugees from South Sudan, Somalia, Ethiopia, Burundi, the Democratic Republic of Congo, Eritrea, Uganda and Rwanda.
---
More news
Take the test and discover how our Schools Hub helps students grasp the global education crisis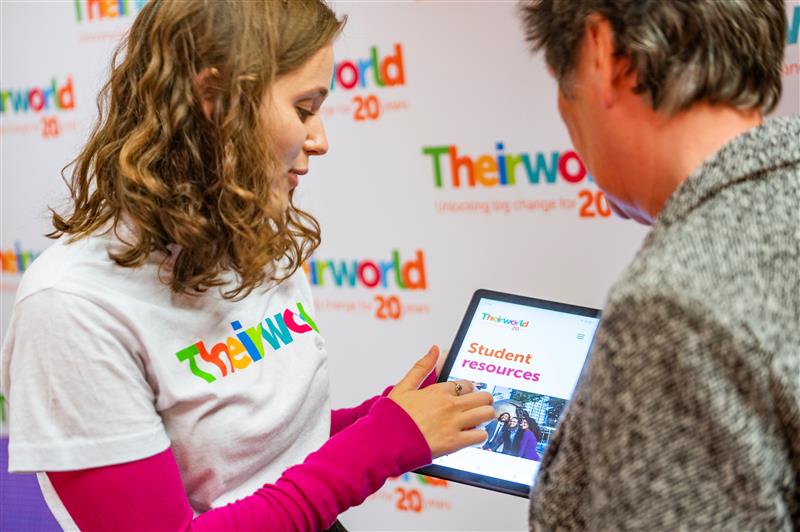 Take the test and discover how our Schools Hub helps students grasp the global education crisis
Teacher helps Harrison move from life on the street to success at school
Teacher helps Harrison move from life on the street to success at school