"I work by collecting scrap": Mustafa, 12, films his life as a Syrian refugee in Turkey
Child labour, Children in conflicts, Education in emergencies, Refugees and internally displaced people, Right to education, Theirworld
---
Mustafa is one of four out-of-school children who spent six months filming their lives for Theirworld after their families fled from the Syrian conflict.
---
Mustafa is a 12-year-old Syrian boy whose family fled from the war to Turkey. He used to be at school in his home country – but now he collects scrap to help pay the bills.
"My parents want to enrol me in school but I can't because I don't know how to read and write," he says. 
"I work by collecting scrap. Work is hard. It is very difficult." 
Mustafa is one of four Syrians who documented their daily lives to highlight why all refugee children should be in school.
World leaders promised last year there would be "No Lost Generation" of children as a result of the Syrian crisis.
More than half of all Syrian refugee children in Turkey, Lebanon and Jordan are being given an education – and a future. But close to 500,000 children are still waiting for that promise to be kept. 
Watch Mustafa's story
As part of Theirworld's #YouPromised campaign, we provided video cameras to four Syrian refugee children aged 12 to 16 who are not getting an education in Turkey.
Their powerful short films highlight the injustice and dangers they face – including early marriage, teenage pregnancy, child labour and exploitation.
Mustafa's film is launched today, following the films about Asmah, Bassam and Rojin.
Mustafa's elder brothers work in agriculture and he collects scrap at night and sells it in the morning.
He says he feels bad when he sees relatives, friends and other children working instead of being in school.
"The same as me, my struggle is theirs," he says.
---
More news
Take the test and discover how our Schools Hub helps students grasp the global education crisis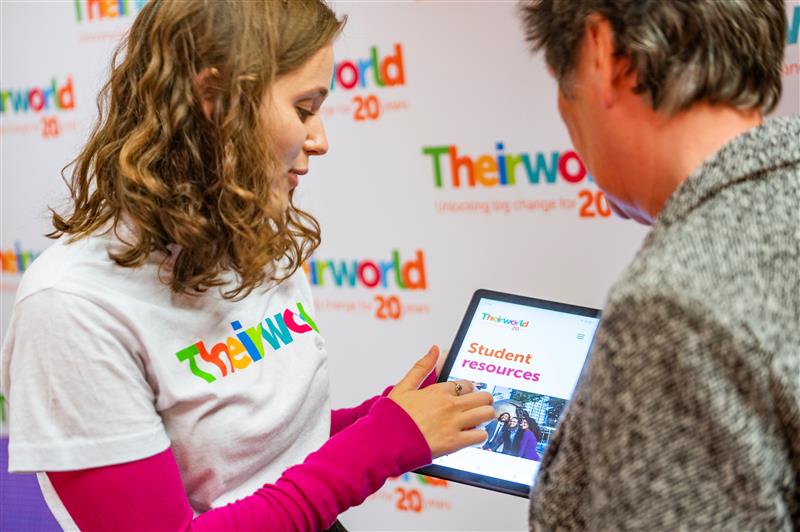 Take the test and discover how our Schools Hub helps students grasp the global education crisis
#LetMeLearn: the story of a global education campaign
#LetMeLearn: the story of a global education campaign