Syrian teenager who set up a school in refugee camp wins global prize
Education in emergencies, Refugees and internally displaced people, Right to education, Teachers and learning
---
Mohamad Al Jounde has helped hundreds of children to get an education since he launched the school in Lebanon when he was just 12.
---
A teenage Syrian refugee won a prestigious international prize today for building a school and providing an education to hundreds of children who fled to Lebanon to escape the conflict.
Mohamad Al Jounde was just 12 years old when he decided to set up a school in the Bekaa Valley refugee camp, enlisting his relatives and volunteers to help construct the building and teach a range of subjects from English and maths to photography.
Three years on, the school boasts more than 200 students, some as young as five, several professional teachers and offers gender equality lessons and literacy classes for adult refugees.
"I felt happy to be not just a teacher but a friend and we became a family – we are stronger together," said Jounde, the 2017 winner of the annual International Children's Peace Prize.
"This is not just about teaching reading and writing but giving young refugees a safe space to express themselves," the 16-year-old told the Thomson Reuters Foundation by phone.
Previous winners of the award, launched in 2005 by the Dutch KidsRights Foundation, include Malala Yousafzai, the youngest recipient of the Nobel Peace Prize, who was shot in Pakistan in 2012 by the Taliban for advocating girls' rights to education.
For children and youngsters, education is the key to having a future. To prevent a lost generation, the access to education is a basic requirement. Marc Dullaert, founder and chairman of the KidsRights Foundation
"As Mohamad knows, Syria's future depends on its children – and their future depends on education," Yousafzai, now 20 and studying at Britain's Oxford University, said at the award ceremony in The Hague where she presented the prize to Jounde.
The Syrian civil war, now in its seventh year, has killed hundreds of thousands of people and uprooted 11 million.
More than 2.5 million Syrian children are refugees, about 500,000 of whom are residing in Lebanon, KidsRights said. Many struggle to get enough nutritious food or access healthcare and almost half of those aged between six and 14 are out of school.
"It is very important to give these children an education, otherwise they could become a lost generation," Jounde said.
---
More news
Take the test and discover how our Schools Hub helps students grasp the global education crisis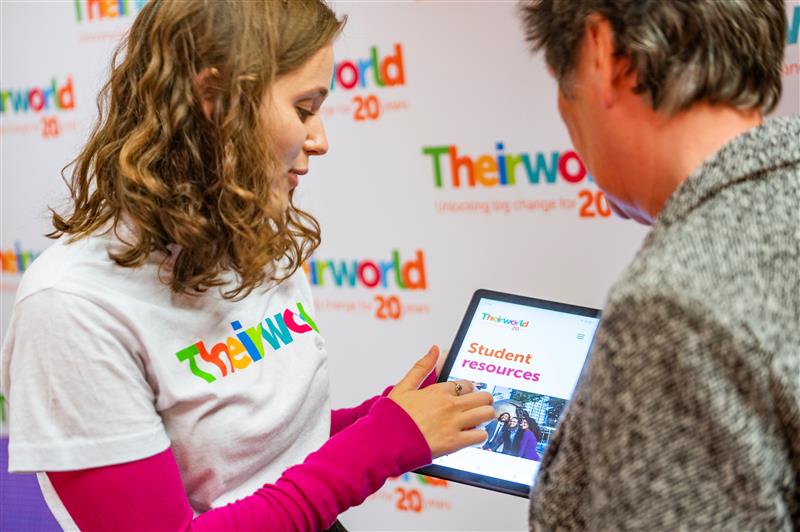 Take the test and discover how our Schools Hub helps students grasp the global education crisis
Teacher helps Harrison move from life on the street to success at school
Teacher helps Harrison move from life on the street to success at school