Syrian schools turn playgrounds into vegetable gardens to help children eat healthily
Child nutrition (Early years), Children in conflicts, Education Cannot Wait, Education in emergencies, Teachers and learning
---
Students at 17 primary schools in the war-torn country, where the majority are living in poverty, are learning to grow their own nutritious food. 
---
School playgrounds across Syria are being transformed into vegetable gardens where children whose diets have been devastated by six years of war can learn to grow – and then eat – aubergines, lettuces, peppers, cabbages and cucumbers.
Traditional Syrian cuisine is typical of the region and rich in vegetables. Its mainstays include hummus, minced lamb cooked with pine nuts and spices, beautiful and varied salads, stews made with green beans, okra or courgettes and tomatoes, stuffed cabbage leaves and artichoke hearts.
But the six-year war has changed that for much of the population and many now live mainly on bread or food aid.
According to United Nations figures, unemployment now stands at more than 50% – and nearly 70% of the population is living in extreme poverty, in what was once a relatively wealthy country.
"The ongoing crisis in Syria is having a devastating effect on the health and nutrition of an entire generation of children," Adam Yao, acting representative in Syria for the UN Food and Agriculture Organization (FAO), said yesterday, ahead of the start of the new school year.
FAO is helping some 17 primary schools in both government and opposition-controlled areas to plant up 500 metre-square fruit and vegetable plots in war-torn areas including Aleppo, Hama, Homs, Idlib and the outskirts of Damascus.
Young children are often the most vulnerable to malnutrition in a crisis, which can have serious and long-lasting effects on their growth and future development.
"At school, they taught us about cabbages, peppers, tomatoes, eggplants, lettuce and a lot of other foods. They also taught us the food pyramid and all about vitamins and how we benefit from them Bilasan, a fifth grader from Bahaa Eddin Sajer Primary School in Rural Damascus governorate
"Good nutrition is a child's first defence against common diseases and important for children to be able to lead an active and healthy life," Yao added.
So far the primary schools, which began planting in May, have produced 12 tonnes of fruit and vegetables. Another 35 schools are expected to start transforming their playgrounds soon in Aleppo and in rural areas around Damascus.
The price of food has risen since the start of the war – agriculture production has plummeted, and the country now relies on food imports to make up the shortfall. Transporting food around the country has also become difficult and costly.
About 13.5 million people in Syria are in need of humanitarian assistance. Of those, seven million are unable to meet their basic food needs.
Some five million people receive international food aid but not everyone in need can be reached. The World Food Programme says it has had to cut the amount of calories in its family food baskets because of funding shortages.
"The donors are generous, but we don't know how long they can continue to be generous and rely on taxpayer's money," the FAO's Yao told the Thomson Reuters Foundation.
Vulnerable families are receiving help from FAO to grow food at home, so they can become less reliant on food aid.
"Food aid is very important, but … we should combine both, in a way that people grow their own food and move away from food aid gradually," he said.
In a country where more than half the population has been forced to flee their homes, many moving several times, investing in agriculture helps people to stay put for as long as it is safe, Yao added.
"Agriculture has become a hope for (many) because they can grow their own food and survive – even in the besieged areas." 
---
More news
Take the test and discover how our Schools Hub helps students grasp the global education crisis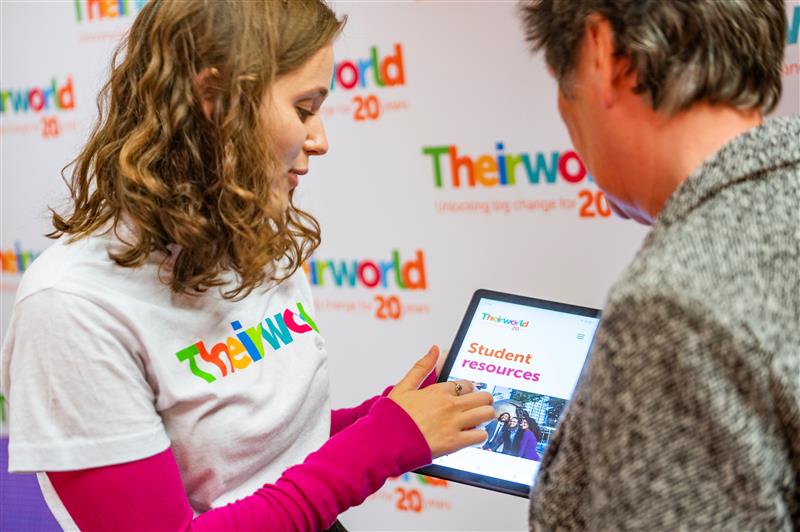 Take the test and discover how our Schools Hub helps students grasp the global education crisis
Teacher helps Harrison move from life on the street to success at school
Teacher helps Harrison move from life on the street to success at school