Syrian teacher tells about school life at Jordan refugee camp
A Syrian teacher has told how progress is being made in the efforts to get refugee children in Jordan into school and learning.
Mohammed teaches primary and secondary children at the massive Zaatari camp, the second largest in the country.
He is the fourth teacher to be featured in the 10-week UNESCO series #TeacherTuesday. It is a social media campaign following on from the publication of the Education For All Global Monitoring Report 2013/14, which analysed the hurdles teachers have to overcome to provide quality education to their students.
Mohammed has been in Jordan for eight months and got a teaching job four months ago.
He said: "I was teaching in my school in Syria until it was completely destroyed, then I moved to another school.
"Once all schools in the area had been completely destroyed, then I left and came to Zaatari. The majority of teachers left Syria to come to Zaatari but some have stayed doing humanitarian work for families there. And some keep teaching the students in villages."
Mohammed said the majority of children in the camp are in school. There are 50,000 children in the camp in total – half of them are school aged and 20,000 are currently registered with a school.
He pointed out the major problem facing the Zaatari schools is lack of supplies.
He explained: "Our main problems are the shortage of text books – we need boards and markers."
He added: "The school doesn't look like a school. I want a yard where children can play. We want our school to look like other schools."
#TeacherTuesday is running for 10 Tuesdays from February 25 – sharing the stories, motivations and challenges facing educators across the globe.
You can find out more about #TeacherTuesday here.
Picture: UNESCO
---
More news
Take the test and discover how our Schools Hub helps students grasp the global education crisis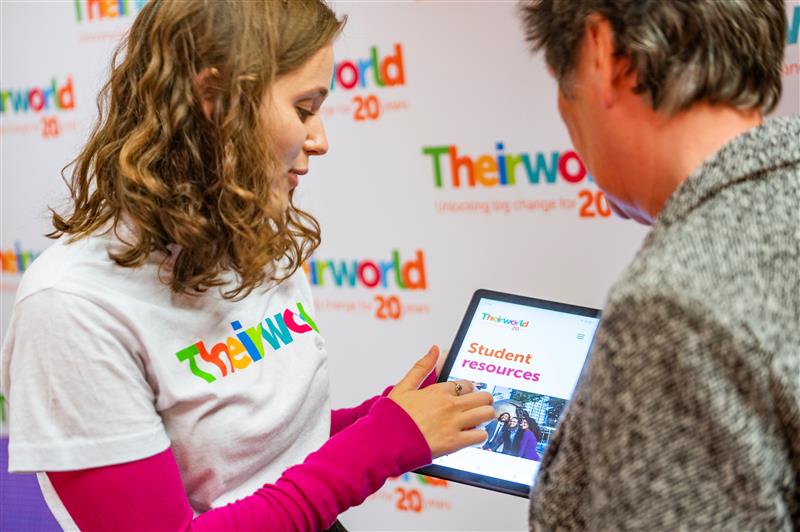 Take the test and discover how our Schools Hub helps students grasp the global education crisis
Teacher helps Harrison move from life on the street to success at school
Teacher helps Harrison move from life on the street to success at school