Teacher issues mean Latin American children are missing out on class time
Teaching problems mean students at public schools in Latin America and the Caribbean are missing out on the equivalent of one day's classes every week.
That is the major finding of research which looked at more than 15,000 classrooms in 3000 primary and secondary schools in seven countries across the region.
Teacher absenteeism, poor preparation, low skill level and pay and weak school leadership are all cheating children out of valuable class time, according to the report by the World Bank. Teachers spend less than 65% of their time actually teaching in class.
Jorge Familiar, World Bank Vice President for Latin America and the Caribbean, said that "it is hard to think of a more important element to broaden opportunities for all Latin Americans than a quality education". He emphasised that "it is hard to think of a more significant player to raise educational quality than the region's teachers".
The report – Great Teachers: How to Raise Student Learning in Latin America and the Caribbean – carried out research in Chile, Colombia, Peru, Honduras, Brazil, Uruguay, Jamaica and Mexico.
It comes as experts mull over just how Latin America will maintain levels of growth that made recent poverty and inequality reduction possible.
The region has made strides in education in the past half-century. In 1960, the average adult had 4.3 years of education – by 2010 that was 10.2 years. The problem is that students are just not learning enough – and much of that is down to the standard of teaching, says the report.
It sheds light on today's Latin American teachers. 
Three-quarters of them are women
Their pay incentives are low – monthly salaries in 2010 were between 10% and 50% lower than salaries for equivalent professionals
They have more formal education than other professional and technical workers. But students majoring in education are of lower socio-economic status and are more likely to be first-generation university students
The teaching force in the region is aging – the average teacher in some countries is over 40.
While many countries in the region are producing an excess supply of new teachers, it is still difficult to find adequate teachers for secondary level mathematics, science and high quality bi-lingual teachers (Spanish/indigenous language) in rural areas
The report's co-author Barbara Bruns said: "Virtually all countries in the region appear trapped in a low-level equilibrium of low standards for entry into teaching, relatively low and undifferentiated salaries, weak instruction in the classroom and poor educational outcomes. Moving to a high-level equilibrium will be difficult but it is an effort that the region can't afford to postpone."
There is some good news, however. Most Latin American and Caribbean countries are sharpening their focus on teacher quality.
The report says they are prioritising policies to recruit better teachers, develop the skills fo existing teachers and provide better incentives for performance.
Mr Familiar added: "Latin American and Caribbean leaders, supported by institutions like the World Bank, have placed great emphasis on education. Most middle-income countries of Latin America spend the same proportion of GDP on education than OECD countries.
"During the last 50 years, the region has achieved the same level of expansion of educational coverage that took a century or more to perform in many OECD countries."
---
More news
Take the test and discover how our Schools Hub helps students grasp the global education crisis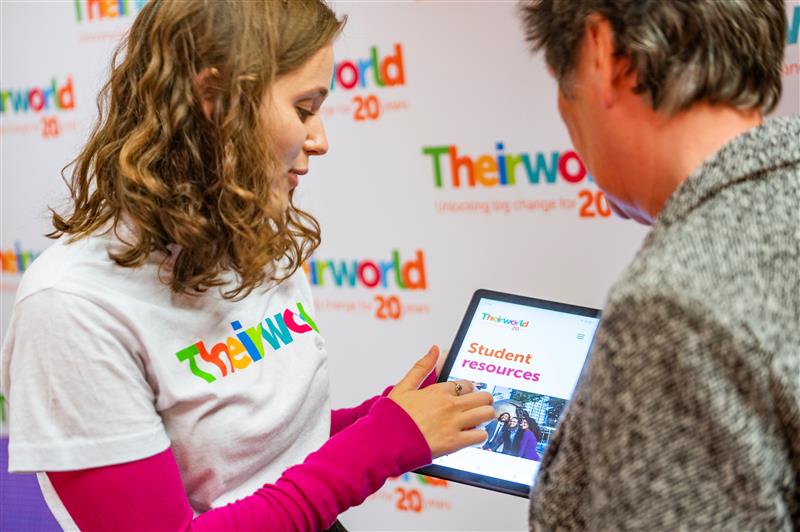 Take the test and discover how our Schools Hub helps students grasp the global education crisis
Teacher helps Harrison move from life on the street to success at school
Teacher helps Harrison move from life on the street to success at school