Teacher sets up makeshift schools for children affected by Kashmir violence
Children in conflicts, Teachers and learning
---
Kashmiri students attand assembly at an Indian school in Uri
Wedding halls and prayer rooms have been turned into classrooms in Indian-administered Kashmir as families struggle to provide children with a normal life after more than 50 days of the region's worst violence in years.
At least 68 civilians and two security officials have been killed and more than 9000 people injured, according to official tallies, in clashes between those protesting at Indian rule and security forces.
Authorities trying to stifle protests that erupted after a young militant leader was gunned down by the security forces on July 8 ordered schools and colleges to close two days later. There's no sign of them reopening.
Teacher Ghulam Rasool Kambay, seeing children becoming increasingly restless cooped up at home, decided to do something. He opened a tutorial centre in a village on August 3 and now has more than a dozen of them in villages in a district south of the region's main city of Srinagar.
"The response is good. We have about 800 students in these centres. Parents are eager to send their children as they have no option right now," Kambay told Reuters.
Students find their way to the makeshift schools in small groups through back lanes, careful not to attract the attention of police. They often sit on the floor as there are not enough desks and share books.
"It's more like a self-learning exercise, just a way to keep in touch with books," said Muneer Wani, 16, at his temporary school at a mosque where classes begin after morning prayers.
Kashmiri youths shout slogans during a protest in Srinagar
Muneer said it was the only place to meet friends and study.
"We can't even go outdoors," he said.
Disputed Kashmir is claimed by both India and Pakistan and has been a flashpoint for more than 60 years, sparking two wars between them.
Militant groups have taken up arms to fight for independence from Indian rule or to merge with Pakistan. India has blamed Pakistan for supporting the violence. Pakistan denies that.
Thousands of teenage boys defy a curfew every day and gather in groups to throw stones at police. Almost all of the deaths have been caused by security forces shooting at protesters.
On the streets of Srinagar, people have scrawled "Go India, go back".
Zubair Ahmad said he was too worried about the safety of his two children to send them to classes at a nearby mosque. His wife has been teaching them at home instead – but the children were getting restless, he said.
"It is very difficult for children … they've become aggressive."
The Thomson Reuters Foundation, the charitable arm of Thomson Reuters, covers humanitarian news, women's rights, corruption and climate change.
---
More news
Take the test and discover how our Schools Hub helps students grasp the global education crisis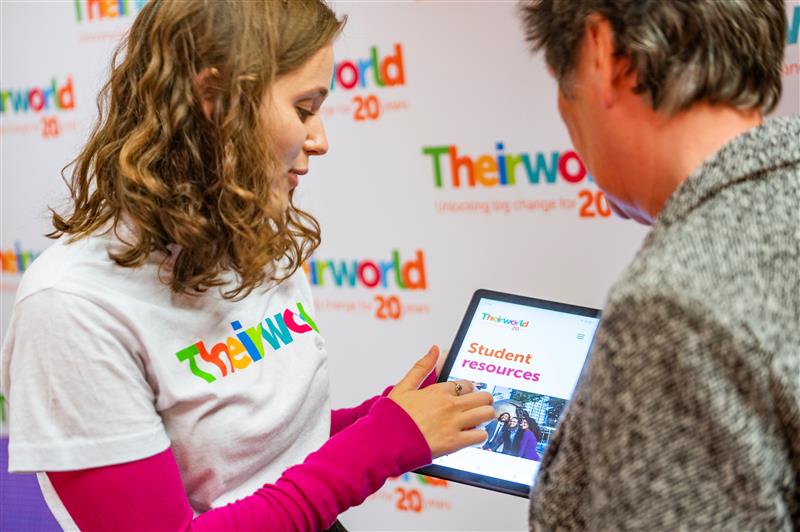 Take the test and discover how our Schools Hub helps students grasp the global education crisis
Teacher helps Harrison move from life on the street to success at school
Teacher helps Harrison move from life on the street to success at school