Teacher with Down syndrome inspires children at her old school in Gaza
This is teacher Heba al-Shorafa hugging one of her students. They live in Gaza City and both have Down syndrome.
Heba, 26, is a former student at the Right to Live centre. Now she is helping and teaching Palestinian children.
The Right to Live Society Palestine specialises in caring for more than 400 children with Down syndrome in the Gaza Strip.
Founded in 1992, the organisation helps its students to be independent through learning and play.
Children with disabilities are one of the most marginalised groups when it comes to education around the world.
But the amazing skills and dedication of people like Heba gives these students the opportunity to shine.
As they play outside the school, the  bond shared by this inspiring teacher and her students is there for all to see.
---
More news
Take the test and discover how our Schools Hub helps students grasp the global education crisis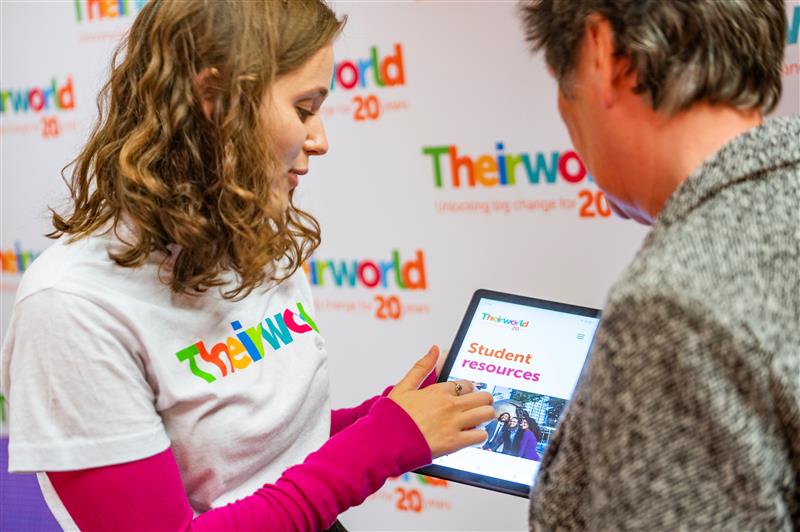 Take the test and discover how our Schools Hub helps students grasp the global education crisis
Teacher helps Harrison move from life on the street to success at school
Teacher helps Harrison move from life on the street to success at school