Teachers' security fears leave thousands of children out of school in Burkina Faso
Children in conflicts, Education in emergencies, Right to education, Safe schools, Safe Schools Declaration, Teachers and learning
---
Violent extremist groups have targeted schools and threatened teachers in the north of the country.
---
Violence and hunger are taking their toll on children and their education in the troubled north of Burkina Faso.
Hundreds of schools are closed – many of them because teachers are scared of being targeted by extremist groups. Some families too are frightened of the growing lack of security in remote regions and are fleeing to safer parts of the country.
To add to the problems, ethnic violence in neighbouring Mali has driven about 3000 people over the border into an area of Burkina Faso that is also facing a massive malnutrition crisis after a drought.
"insecurity is rising in the north of Burkina Faso, with recurrent acts of banditry and violence in areas that are hosting Malian refugees," said William Spindler, spokesman for the United Nations refugee agency UNHCR.
"Refugees have no work opportunities, in order to sustain themselves, and parents are afraid to send their children to school."
Last year, 500 schools were shut and teachers went into hiding following threats and the killing of a head teacher. Teachers had been told by jihadists to change their secular curriculum to Koranic education and replace French with Arabic, according to the country's education minister.
"They were trying to create a general psychosis to stop education in this country," said Jean-Martin Coulibaly.
But by April 2017 beefed-up security and a bigger military presence persuaded many teachers to return. Now that confidence has subsided, with the violence increasing again.
Two hundred schools are now closed in the region, leaving about 20,000 students and 800 teachers idle, say authorities. Last month schoolchildren protested in the streets, asking teachers to allow end-of-term exams to go ahead despite the threat of violence.
A teacher was kidnapped from a primary school in the town of Nassoubou in April by the jihadist group the Islamic State in the Greater Sahara. They said it was because "he was speaking French to the pupils".
A UNICEF report said: "Attacks or threats by violent extremist groups targeting schools and security posts have caused widespread fear among the population, especially teachers, and has led to the closure of several schools in the region."
Figures from the UN children's agency and the education ministry last month said 15,000 students in the Sahel region had been affected by school closures – in a region where 82% of children aged six to 11 were already out of school.
In the northern market town of Djibo – on the edge of the Sahara – even the court has closed because staff are too afraid to work.
"The schools have closed, the town halls as well and now it's the turn of the courthouse. Have we lost the north of our country?" asked Kouliga Nikiema from the opposition party Union for Progress and Change.
---
More news
Take the test and discover how our Schools Hub helps students grasp the global education crisis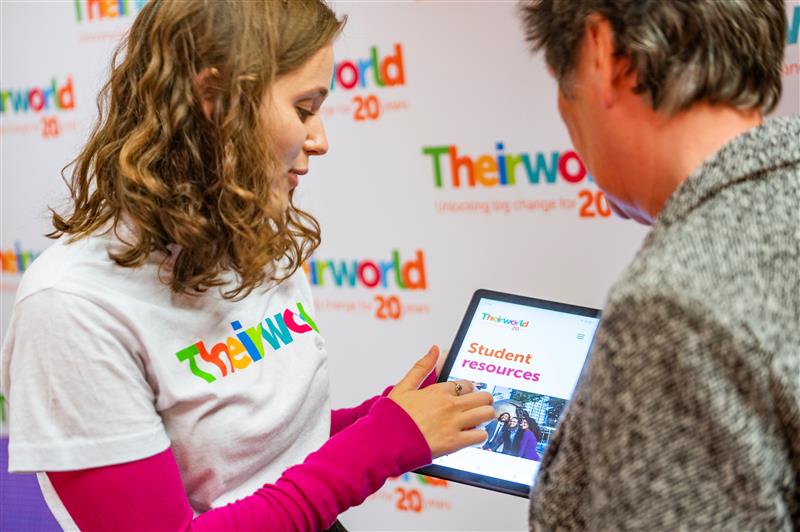 Take the test and discover how our Schools Hub helps students grasp the global education crisis
Teacher helps Harrison move from life on the street to success at school
Teacher helps Harrison move from life on the street to success at school