Teachers working in dangerous Nigerian state demand unpaid wages
Teachers working in one of Nigeria's most dangerous states are still waiting to be paid after protesting that they had not received their salaries in almost a year.
The teachers in Bauchi province – which has been hit by a wave of Boko Haram attacks and suicide bombings – marched on government offices in Bauchi city on February 10 to demand their money.
They carried placards which said "We are suffering" and "We cannot feed our families". Teachers' representative Tijani Abubakar said: "We want Governor Isa Yuguda to intervene and address this situation because we are suffering, The situation is even more pathetic for those of us posted to remote areas. How can teachers transport, feed and accommodate themselves without salaries?"
He said the 2000 teachers affected had been recruited in April 2014 but had not yet been paid. He said they had been asked by the education ministry to "be patient". 
A blog on the website Teacher Solidarity said: "It almost defies belief that these teachers, many of whom are working in the most remote areas at risk of their lives, are not even being paid the small amount of pay which they are promised. Such work is little short of heroic, even more so when class sizes are often huge and conditions very bad, yet these teachers have carried on working without pay."
After the protest, the Bauchi state government promised to pay the arrears in instalments. Teachers' spokesman Mohammed Umar said some teachers had been paid part of their salaries in December – but those who protested had not received any money.
In the past week, Boko Haram launched an attack on Kibiya police station in Bauchi state. In December, eight people were killed and 20 injured in a bomb attack on a Bauchi market.
---
More news
Take the test and discover how our Schools Hub helps students grasp the global education crisis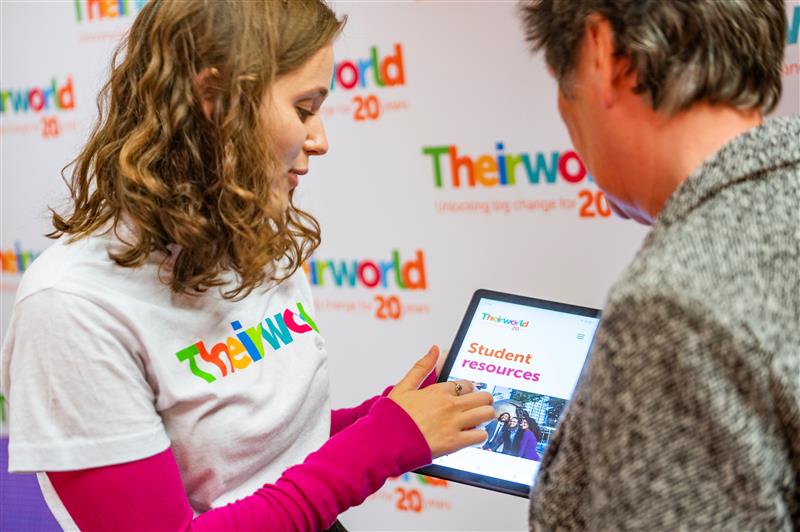 Take the test and discover how our Schools Hub helps students grasp the global education crisis
Teacher helps Harrison move from life on the street to success at school
Teacher helps Harrison move from life on the street to success at school