Theirworld launches The Key to help unlock big change for global education
Coronavirus and education, Justin van Fleet, The Global Business Coalition for Education (GBC-Education), Theirworld
---
The information toolkit is designed to help everyone make a clear and robust case for education to be funded at a time when the Covid-19 pandemic has resulted in recession and reduced budgets.
---
We all know instinctively that education is key. It's the key to learning, to unlocking children's future success. It also plays a crucial role in tackling some of the world's biggest challenges, such as climate change, poverty, migration and food security. 
But education is on the chopping block. Amidst the Covid-19 pandemic, governments, aid agencies and businesses are facing recession, budget cuts and competing priorities.
That's why Theirworld and the Global Business Coalition for Education (GBC-Education) have today launched The Key – a comprehensive information toolkit to help everyone make a clear and robust case for education.
The free digital report is crammed with messages, statistics, taking points and infographics about dozens of subjects where education plays a key role – from refugees and inequality to public health and financial literacy.
They will help to support all of the ongoing community, national and global campaign efforts to advance education – from the early years through school to youth skills for the next generation.
The Key is simple to use. It allows the reader to easily "copy, paste and advocate". It will help activists to prepare a speech, write an article, make a presentation or simply be informed.
The Key was launched at today's Unlock Big Change event, hosted online by Theirworld and GBC-Education as a side event to the United Nations General Assembly. 
"Education is the key to unlocking big change," said Justin van Fleet, President of Theirworld and Executive Director of GBC-Education. 
"Campaigning for education is more important today than ever before, as economic hardship is putting education on the chopping block of government and international budgets and placing it at greater risk of falling off the list of corporate and philanthropic priorities.
"The Key provides message framing, talking points, facts and infographics extensively researched and compiled by our team of specialists, for anyone who cares about global education and would welcome assistance with making the case. 
The COVID-19 pandemic has highlighted the world's interconnectedness like nothing before it. Big changes start with small steps, so let's use this moment as an opportunity to build back better education. Dr Tariq Al Gurg Chief Executive Officer at Dubai Cares - just one of many leading figures whose quotes about education appear throughout The Key
"Whether these are people in government, international agencies, corporate social responsibility departments, charitable foundations, civil society or international institutions, they are likely to be faced by common questions such as: why invest in education now, why is it relevant in a health crisis, how does it link to other priorities?"
The Key explains why dozens of topics – everything from climate change to social mobility, public health, human rights and media literacy – are all improved by good education. It details why major issues such as migration, corruption or food security will be alleviated by better-quality learning. 
However, the Key is much more than a response to Covid-19. There was already a global education crisis before the pandemic, with 258 million children not in school every day. 
It is estimated that 30 million additional children will never return to school after classrooms reopen – with girls, the most vulnerable and the poorest being the worst affected. 
Designed for use over the next several years, The Key will be updated regularly to reflect developments, and hopefully progress, in the campaign to fulfil SDG 4 by the year 2030 – "ensure inclusive and equitable quality education and promote lifelong learning opportunities for all".
---
More news
Take the test and discover how our Schools Hub helps students grasp the global education crisis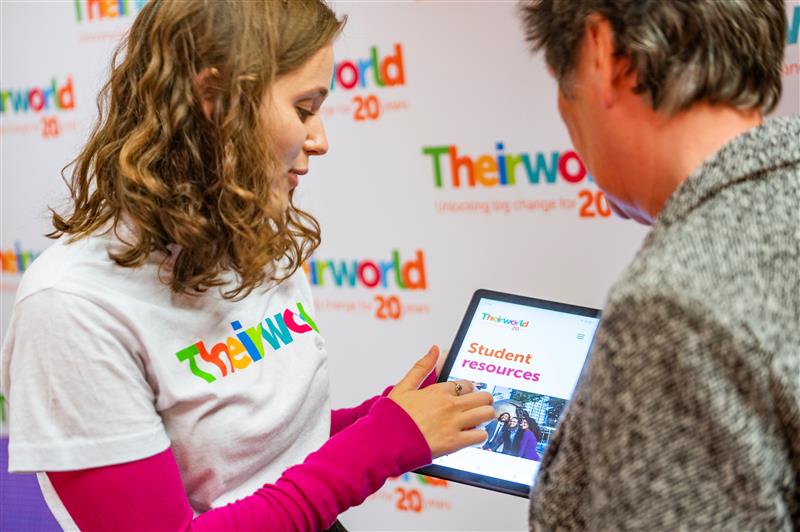 Take the test and discover how our Schools Hub helps students grasp the global education crisis
#LetMeLearn: the story of a global education campaign
#LetMeLearn: the story of a global education campaign