Theirworld supports MBA scholarships for refugees in Lebanon
Refugees and internally displaced people
---
Theirworld and Heriot-Watt University's Edinburgh Business School have teamed up again to offer full scholarships to refugees and disadvantaged Lebanese nationals living in Lebanon.  
The programme will offer another 20 people the opportunity to study for a two-year Master of Business Administration degree online in English. 
Applications open on April 4 and close on May 15. Successful applicants will gain a range of core business skills, benefit from online academic support, and will sit exams in Lebanon. 
Successful applicants will follow in the footsteps of the first cohort of scholars – a group of Syrian and Palestinian refugees and Lebanese nationals – who started the MBA programme in 2020 and will complete the course this year.  
Justin van Fleet, President of Theirworld, said: 
"We're delighted that we're partnering with Edinburgh Business School again to give refugees living in Lebanon and vulnerable Lebanese nationals the opportunity to earn an MBA degree. 
"Only 3% of refugees have any form of higher education. The trauma of being displaced and the battle to survive means young people affected by conflict are often forced to abandon their education."
"This initiative will equip the entrepreneurs with skills to build better lives for themselves, their families and their communities." Justin van Fleet, Theirworld President
Professor Heather McGregor, Executive Dean of Edinburgh Business School, said:  
"In 2020, the first cohort of 20 refugee and vulnerable Lebanese students began their MBA journey. They forged ahead with their studies despite the many challenges they faced: political instability, prolonged economic crisis, the Covid pandemic and the devastating explosion at the Port of Beirut. Many have now completed five of the nine courses required for the MBA, with 60% of the students passing with a merit or distinction grade. 
"Edinburgh Business School is delighted to be supporting a second cohort of students through our flagship MBA programme and we wish them every success with their studies." 
The MBA initiative has been made possible thanks to the support of players of People's Postcode Lottery UK and Omniwomen, part of the global marketing and communications agency Omnicom. 
An information session will be held on April 11 at 11am, Beirut time, for people who want to find out more about the programme. People should register in advance here. 
To request a scholarship application pack, please email: [email protected] 
---
More news
Theirworld's mission to give children in crises a safe place to learn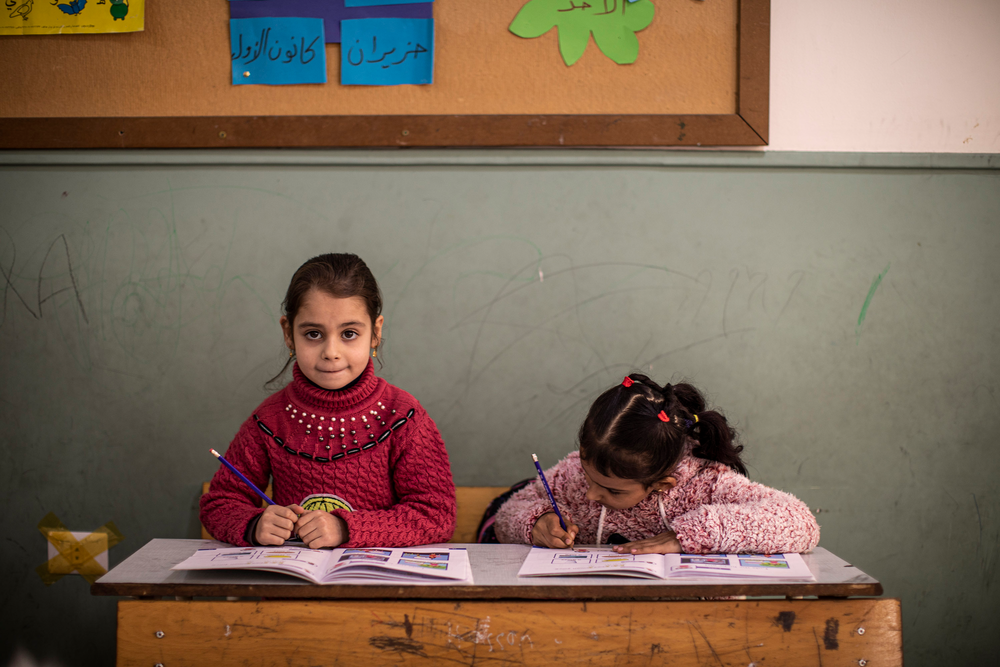 Theirworld's mission to give children in crises a safe place to learn
World Refugee Day: ACE project helps children to integrate and learn in Greece
World Refugee Day: ACE project helps children to integrate and learn in Greece