UN gets education message from 30 million teachers
A message from more than 30 million teachers worldwide has been delivered to United Nations Secretary-General Ban Ki-moon.
It came from Education International, the federation of teaching trade unions that has 400 member organisations in more than 170 countries.
EI called on the UN to make sure quality education remains a top priority. The organisation visited five countries on five continents as part of its Unite for Quality Education Campaign and finished off by going to New York for the United Nations General Assembly.
EI President Susan Hopgood, General Secretary Fred van Leeuwen and seven teachers from around the world gave a hand-made portfolio box to mark the end of the campaign to the UN Secretary-General's Special Advisor on Post-2015 Development Planning, Amina J. Mohammed of Nigeria.
The box contained a message urging Ban Ki-moon to ensure that education is a stand-alone goal on the post-2015 development agenda.
In an open letter to the Secretary-General, EI also said: "As the world is formulating a new development agenda, we call on you to renew your commitment to quality education, and to teachers specifically.
"The world cannot wait any longer; there must be a stand-alone goal on quality education, accessible and free to all, in the new sustainable development framework. Such a goal must include comprehensive targets, encompassing all levels of education, from early childhood to higher education, and clear commitments on investing in more and appropriately trained and qualified teachers."
---
More news
Take the test and discover how our Schools Hub helps students grasp the global education crisis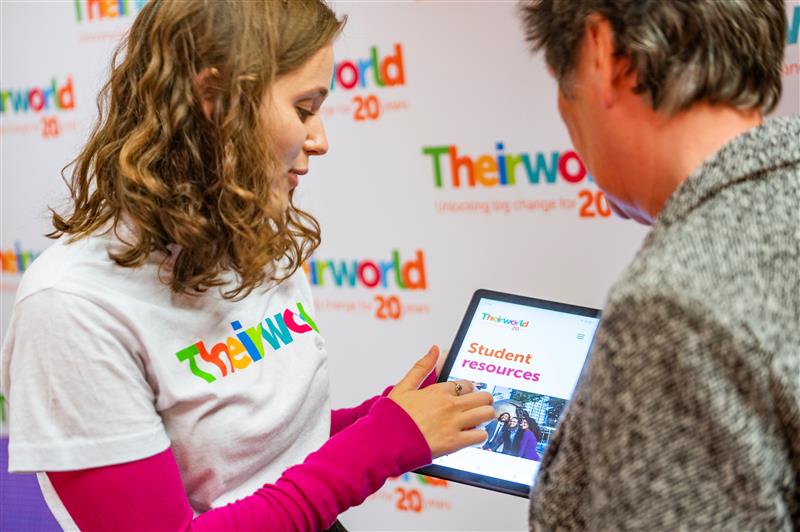 Take the test and discover how our Schools Hub helps students grasp the global education crisis
Teacher helps Harrison move from life on the street to success at school
Teacher helps Harrison move from life on the street to success at school