Relief for Yemeni teachers who haven't had regular pay for two years
Children in conflicts, Education in emergencies, Safe schools, Safe Schools Declaration, Teachers and learning
With two million children out of school and the education system heading for collapse, UNICEF said teachers will now get monthly payments. 
---
Thousands of school teachers affected by the conflict in Yemen are to be paid regular salaries for the first time in two years.
Three years of fighting have seen 10,000 people killed, over 2500 schools damaged and destroyed, and 14 million people facing starvation.
About two million children are out of school – and there have been warnings that many more could be deprived of education as unpaid teachers quit to find ways to provide for their families.
"More than 135,000 Yemeni teachers have not received their salaries in more than two years," said UNICEF Executive Director Henrietta Fore.
She revealed that from next month the United Nations children's agency will make monthly payments to teachers across Yemen.
Fore added: "Classrooms are where children feel some semblance of normalcy in their lives and a place to prepare themselves for their future lives. The stipends will help teachers stay in classrooms."
On World Teachers' Day – October 5 – UNICEF, UNESCO, Education Cannot Wait and the Global Partnership for Education said any further delay in paying teachers could lead to the collapse of the entire education system.
The United Arab Emirates and Saudi Arabia have now given $70 million to help UNICEF fund monthly payments to teachers.
The Saudis lead a coalition of Arab countries – including the UAE – that has been fighting against the Houthi rebels who took control of the Yemeni capital Sanaa in 2014.
UN experts said the coalition may have committed war crimes in its bombing campaign, that has included strikes on schools and hospitals. An air attack on a school bus in August killed 40 children and the coalition later admitted the attack was unjustified. 
Yemen is among 81 countries that have signed the Safe Schools Declaration – a commitment to protect education from attack. Theirworld is campaigning for all permanent members of the UN Security Council to back it.
Many Yemeni children are suffering from toxic stress – severe psychological damage caused by living through constant fear of attack and violence.
"Children in conflict zones often experience bedwetting, nightmares, hyper-vigilance, grief, depression, anxiety, aggression, feeling withdrawn and numerous other challenges, said Kelly McBride, Save the Children's Regional Mental Health and Psychosocial Support Technical Advisor. 
"This can impair their ability to engage in daily life, including an inability to focus or perform well in school, learn new information, form relationships and attachments, or find a sense of safety."
Violence isn't the only risk children face in Yemen. The UN's humanitarian chief Mark Lowcock warned this week that "there is a clear and present danger of an imminent and great big famine engulfing Yemen".
He told the UN Security Council last month's estimate that 11 million people could soon face "pre-famine conditions" was actually closer to 14 million – about half of Yemen's population.
---
More news
Take the test and discover how our Schools Hub helps students grasp the global education crisis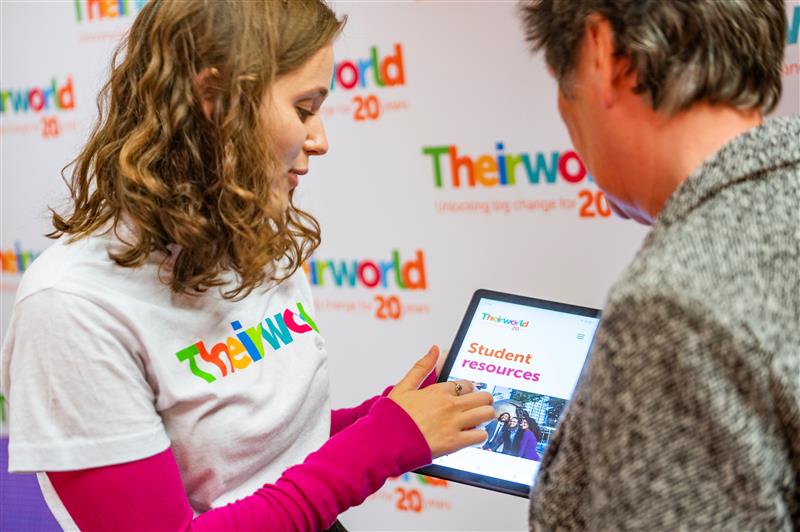 Take the test and discover how our Schools Hub helps students grasp the global education crisis
Teacher helps Harrison move from life on the street to success at school
Teacher helps Harrison move from life on the street to success at school