Palestinian schools crisis: 'We don't have money to pay our teachers'
Refugees and internally displaced people, Teachers and learning
---
The UN agency that provides education for 525,000 children has given its strongest warning that 711 schools may not reopen because of lack of funding.
---
The future of more than 700 schools for 525,000 Palestinian children is hanging in the balance because of a funding crisis.
The United Nations agency that provides education for Palestinians has given the strongest warning yet that classes will not reopen at the end of August after the summer break 
"We are running on empty. We simply don't have enough money to pay 22,000 teachers who in 711 schools provide a daily education for over half a million children," said Chris Gunness, spokesman for the United Nations Relief and Works Agency for Palestine Refugees (UNRWA).
He described the situation as "catastrophic" and unprecedented.
Some fear for the very survival of the agency that provides services including education, health and social care for Palestinian refugees in Gaza, the West Bank, Jordan, Syria and Lebanon.
UNRWA's future was put in jeopardy in January when the United States slashed its funding by $250 million and other expected financing fell through. 
President Donald Trump said he would scale back aid to the Palestinians unless they cooperate with his plans to revive peacemaking with Israel.
Gunness said: "The actions that we are now seeing are consequences of the decision by the Trump administration to withhold $305 million for UNRWA this year, so whether it is political or not it has catastrophic implications and consequences for us on the ground."
In February, Gunness sent a message of thanks to Theirworld supporters. Thousands of them backed our call to send their support to the agency and to urge major donor countries to help plug a funding gap.
Watch UNRWA's message to Theirworld supporters
UNRWA began holding pledging conferences and managed to raise about half of its target of $446 million for the year – as well as introducing severe cost-cutting measures.
But in June UNRWA chief Pierre Krähenbühl said that, because of the shortfall in funding that still exists, "we do not have income to ensure the schools will open on time in August". 
The agency has already started cutbacks – including more than 250 jobs in the West Bank and Gaza, a move that sparked protests from its own employees.
More than half of UNRWA's budget is spent on education. Palestinian families, children and teachers told the Reuters news agency they are worried about whether schools will open at the end of August.
In the Israeli-occupied West Bank, Reem Nakhla's children attend an UNRWA school in Jalazone refugee camp. 
"Of course I am worried, I think about where should I send them," said Nakhla. "The UNRWA school is a big help to people. Our situation in the camp is very difficult."
---
More news
Take the test and discover how our Schools Hub helps students grasp the global education crisis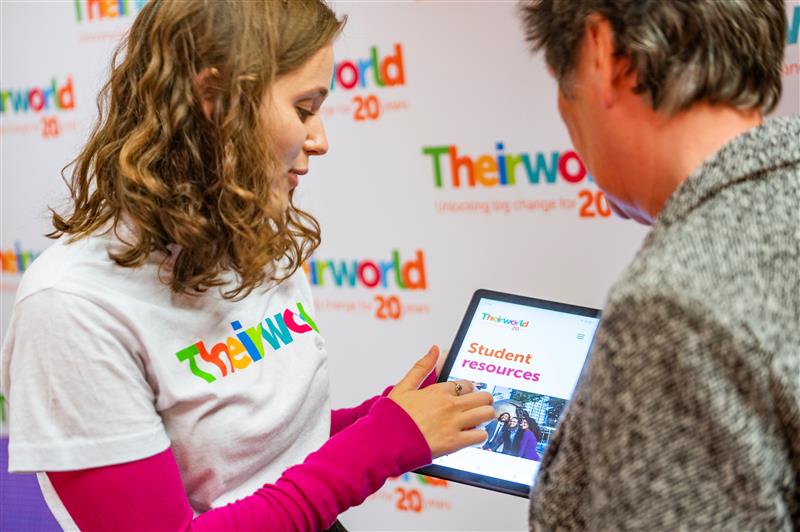 Take the test and discover how our Schools Hub helps students grasp the global education crisis
Teacher helps Harrison move from life on the street to success at school
Teacher helps Harrison move from life on the street to success at school