Watch how we changed the lives of vulnerable children in 2021
Theirworld
---
Join us! That's the message from Theirworld's Global Youth Ambassadors as we showcase some of our success stories in an end-of-year video.
---
It's been another hugely challenging year for children – shut out of schools and their education disrupted. But Theirworld has continued to innovate, inspire and advocate for quality education for every child in Greece, Kenya, Lebanon, Nigeria, Tanzania, Turkey, Uganda and beyond. 
As we near the end of 2021, two of our Global Youth Ambassadors have a special message for Theirworld supporters.  
Beatrace Ndisha Mwanjala, from Kenya, and Sharon Amadi, from the UK, feature in our end-of-year highlights video, which showcases some of the many success stories from 2021. 
Watch the film here
In the past 10 years, our projects have directly supported nearly 100,000 children and young people. Our campaigns have engaged more than 11 million supporters, leading to initiatives that have helped more than 4.5 million children go to school. 
As we head into 2022 – Theirworld's 20th anniversary year – we hope you will join us as we continue to unlock big change for young people. You can even become a Global Youth Ambassador like Beatrace and Sharon. 
You can also: 
Share our work with others.
---
More news
Take the test and discover how our Schools Hub helps students grasp the global education crisis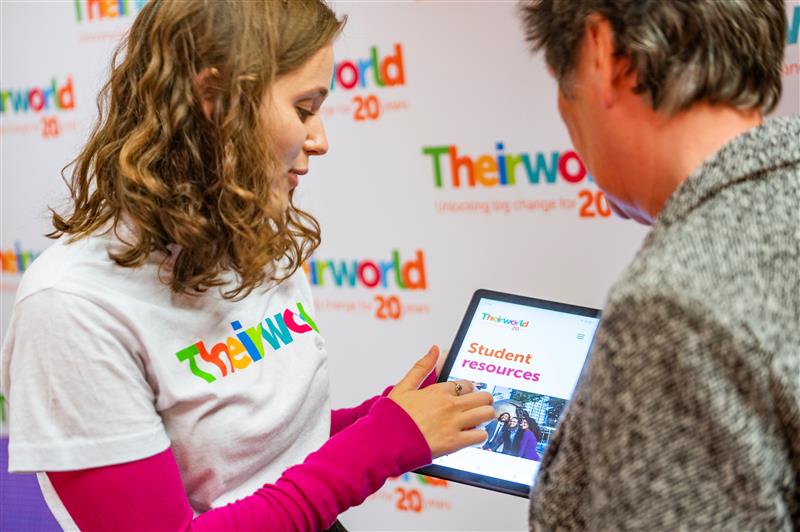 Take the test and discover how our Schools Hub helps students grasp the global education crisis
#LetMeLearn: the story of a global education campaign
#LetMeLearn: the story of a global education campaign