Watch: the Alphabet of Illiteracy shows why education is vital
You're reading this – so you're not illiterate. But what would life be like if you were among the one in 10 people who cannot read and write?
The answer is as easy as ABC. You would be more likely to be a victim of child marriage, gender inequality, poverty and a whole range of other education, health, social and economic problems.
The video was made by Project Literacy to raise awareness of the 757 million people globally who are illiterate and cannot be educated, read a medication label or have the best chance to fulfil their potential.
The Alphabet of Illiteracy campaign was launched this week at the British Parliament, where the actress, model and activist Lily Cole said: "We need to put illiteracy more central to our thinking."
She called on people to sign the Project Literacy petition, which will be presented to the United Nations on International Literacy Day in September.
Project Literacy is a global campaign supported by 40 charities and educational organisations, convened by founding partner Pearson, which is also a member of the Global Business Coalition for Education.
Project Literacy's target is that by 2030 no newborn child will face a life of poor literacy.
Lili Cole launches the Alphabet of Literacy campaign in London
Kate James, Chief Corporate Affairs Officer for Pearson and spokesperson for Project Literacy, said: "The curse of illiteracy is global and devastating and we are determined to put it more firmly on to the agenda of the world's leaders."
Here are just some examples of the issues faced by illiterate people: 
Female genital mutilation
In studies of FGM, more than 80% of the victims and up to 92% of mothers were illiterate and unemployed.
Gender inequality
Women are disproportionately likely to be unable to read or write – two thirds of the world's 520 million illiterate adults re female.
Each additional year of schooling a girl receives increases her earning ability by 10% to 20% and reduces the probability of postnatal child mortality by 10%.
Infant mortality
Four to six years of education for women can lead to a 20% drop in infant deaths.
Radicalisation
Research into Boko Haram's impact in Nigeria ranked illiteracy as the second highest factor influencing youth radicalisation.
Lily added: "Illiteracy is not a 'developing world' problem. It's affecting our children, right here in the UK. The fact that one in five British children leave primary school unable to read or write is a tragedy.
"And we have to tackle it, now, if we are to build a better future for the world."
---
More news
Take the test and discover how our Schools Hub helps students grasp the global education crisis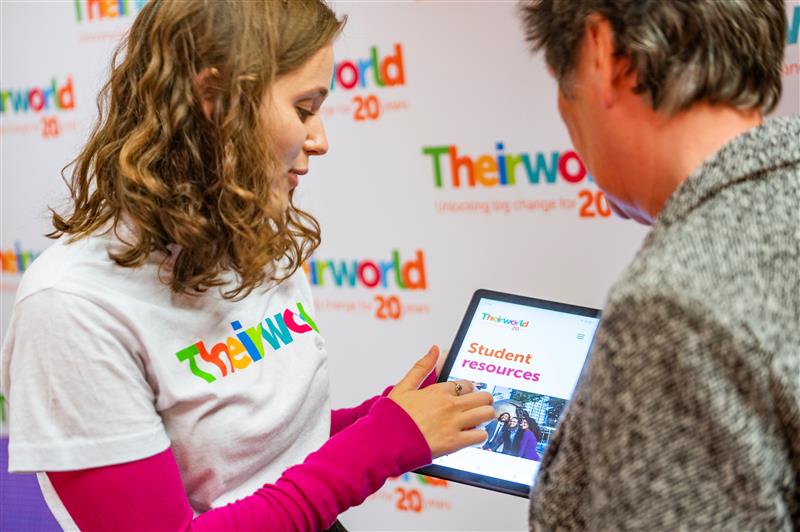 Take the test and discover how our Schools Hub helps students grasp the global education crisis
Teacher helps Harrison move from life on the street to success at school
Teacher helps Harrison move from life on the street to success at school