We CAN get 58m children into school by 2015 says EU commissioner
It is a huge task – but the world can get 58million children into school and learning by the end of 2015.
That's the encouraging message from European Union commissioner for development Andris Piebalgs.
He said achieving the Millennium Development Goal of universal education for all children of primary school age by the end of next year is "doable".
Mr Piebalgs gave his opinion in an in-depth interview with The Guardian ahead of leaving office later this year. He said last week's UNESCO policy paper has highlighted the scale of the task.
He added: "Enrollment doesn't cost that much and it's really doable by 2015.
"Education enrollment is about political attention and I hope that what UNESCO is saying will be a wake-up call for governments because it's about niche groups or people in the slums or the kids of some minorities."
Mr Piebalgs, a former head teacher and deputy prime minister of Latvia, said the goal of getting children into basic education should just be a starting point.
He added: "We've looked on education in a rather shallow way: we set the target of getting kids into school and that was it – we were just hoping that they would get something out of school.
"It's rather a cost-effective investment because school-building doesn't cost a lot and teachers' salaries don't cost a lot. You can achieve a lot.
"But for me, what is crucial is the quality of education you get: the quality is not less important than enrollment."
Last week at the Global Partnership for Education's replenishing conference, the EU pledged a further $515million to help provide basic education in developing countries.
---
More news
Take the test and discover how our Schools Hub helps students grasp the global education crisis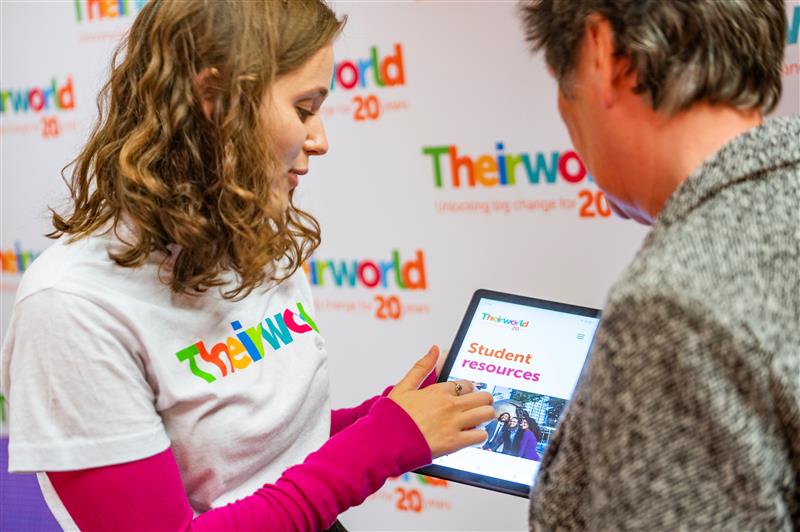 Take the test and discover how our Schools Hub helps students grasp the global education crisis
Teacher helps Harrison move from life on the street to success at school
Teacher helps Harrison move from life on the street to success at school