World Book Capital title set to benefit Nigerian children
Children in Nigeria are set to benefit from Port Harcourt becoming World Book Capital.
The city began its year-long reign today – World Book and Copyright Day – and officials say the award will have long-lasting effects on reading and literacy.
Port Harcourt, the capital of Rivers State, was chosen for the UNESCO title "on account of the quality of its programme, in particular its focus on youth and the impact it will have on improving Nigeria's culture of books, reading, writing and publishing to improve literacy rates".
Alice Lawrence-Nemi, state commissioner for education, said she was delighted that Port Harcourt had beaten cities such as Oxford and Moscow to the prestigious title.
She told This Day Live: "We feel much fulfilled that at last Port Harcourt is taking over as the UNESCO World Book Capital. But I do not think it should just end with UNESCO.
"It should be sustained. We have seen the benefits of this to our children and it is something we will wish to continue, even after UNESCO.""
The annual title was started in 1996 to promote reading, publishing and copyright. It aims to encourage everyone, especially children, to discover the pleasure of reading.
Lawrence-Nemi said there would be a significant impact on the state and added: "The literacy level will go up. If you look around now, the culture of reading books is on the rise.
"Children in schools now have time in their timetable to spend time in the library. Rivers State should be commended because people have gone back to books."
A series of events will be held throughout the year in Port Harcourt. You can find out more on the Port Harcourt: World Book Capital 2014 website.
---
More news
Take the test and discover how our Schools Hub helps students grasp the global education crisis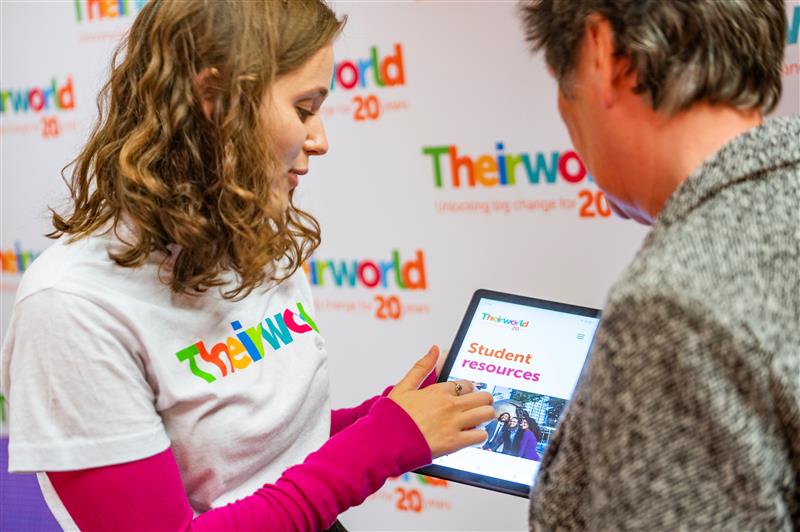 Take the test and discover how our Schools Hub helps students grasp the global education crisis
Teacher helps Harrison move from life on the street to success at school
Teacher helps Harrison move from life on the street to success at school