Zambia shuts down all schools to combat cholera outbreak
Right to education, Teachers and learning
Children will stay at home until at least the end of January and authorities will check that schools have safe water and sanitation facilities.
---
The start of the school year in Zambia has been postponed by a cholera outbreak that has killed 61 people and affected thousands.
Children, who were due to return to classrooms this week, will be staying at home until at least the end of January.
All public gatherings have been banned, street vending has been outlawed and nightclub hours reduced, officials said yesterday. The army has been patrolling the streets to ensure compliance with tightening restrictions.
President Edgar Lungu said authorities need to urgently provide people with safe and clean drinking water and talk to communities about proper waste management. 
No date has been set for schools to return, although this will be reviewed by January 30.
Health Minister Dr Chitalu Chilufya announced last week that the reopening of schools nationwide would be postponed to help prevent the outbreak spreading.
He added: "This period will allow us to work with the authorities in the schools to look at water and sanitation facilities and correct them where need be."
Chilufya said that before schools reopen, the education ministry would broadcast key messages to raise awareness about improving school children's personal hygiene. A vaccination programme will also be rolled out.
He said children coming from areas described as the epicentres of the epidemic would have been mixing with children from other areas – which could escalated the problem.
The outbreak began in October and mainly affected Lusaka province but has since spread to other parts of the country.
Cholera is a water-borne diarrheal disease that can kill within hours if left untreated. But it is easily cured with oral rehydration, intravenous fluids and antibiotics. Clean water and sanitation are critical to controlling transmission.
---
More news
Take the test and discover how our Schools Hub helps students grasp the global education crisis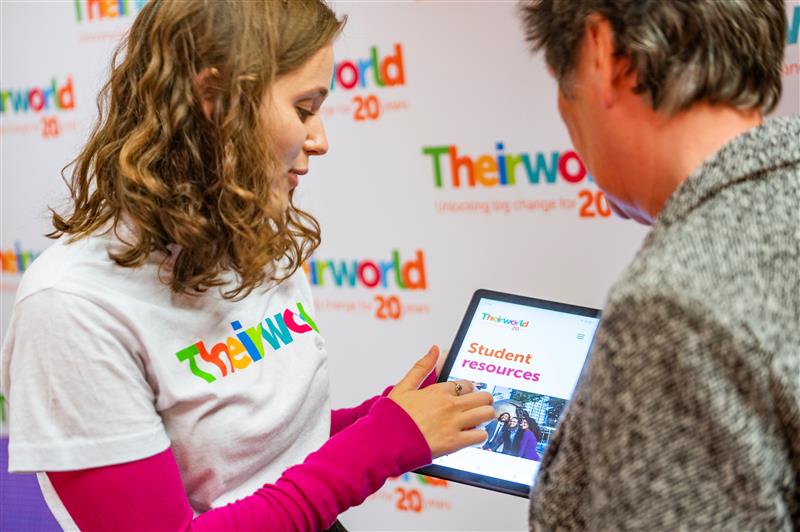 Take the test and discover how our Schools Hub helps students grasp the global education crisis
Teacher helps Harrison move from life on the street to success at school
Teacher helps Harrison move from life on the street to success at school