Zimbabwe schoolchildren get free access to educational websites
A classroom at a school in Zimbabwe Picture: richandalice
A platform that gives schoolchildren free access to more than 50 educational websites has been launched in Zimbabwe. 
Econet Zero aims to improve learning methods by supplying a tablet on to which students can download learning materials and textbooks. 
It is a new extension to the EcoSchool initiative, launched last month by the telecommunications company Econet Wireless.
Speaking at the launch, Econet Service CEO Darlington Mandivenga said Econet Zero was a world first.
He added: "We are now into identifying challenges in society and addressing them. We will continue to do so because it is the right thing to do as we belong and operate in a community.
"For Econet it is about transforming people's lives for the better, what can be done should be done, what cannot be done must be done."
Users accessing the free sites through Econet Zero can pick from 12 categories – early education, online courses, recorded lectures, test prep, books, maths, language learning, programming, music, how tos, random knowledge and research.
Mandivenga said Econet Wireless had already given free access to the websites to all local universities.
Welcoming the development, ZRP High School headmaster Johannes Chingonzo said the initiative would reduce the impact of the shortage of textbooks in Zimbabwe.
He added "Education and skill are a big problem in Africa. Where you manage to scrounge access to a simple device and a SIM card, the cost of mobile broadband data is still a big bottleneck reality for many an enthusiastic learner.
"The internet allows us to teach ourselves but the cost of data gets in the way. Econet Zero changes this in a massive way.
"We think this is the greatest event to happen in Zimbabwe's internet history."
---
More news
Take the test and discover how our Schools Hub helps students grasp the global education crisis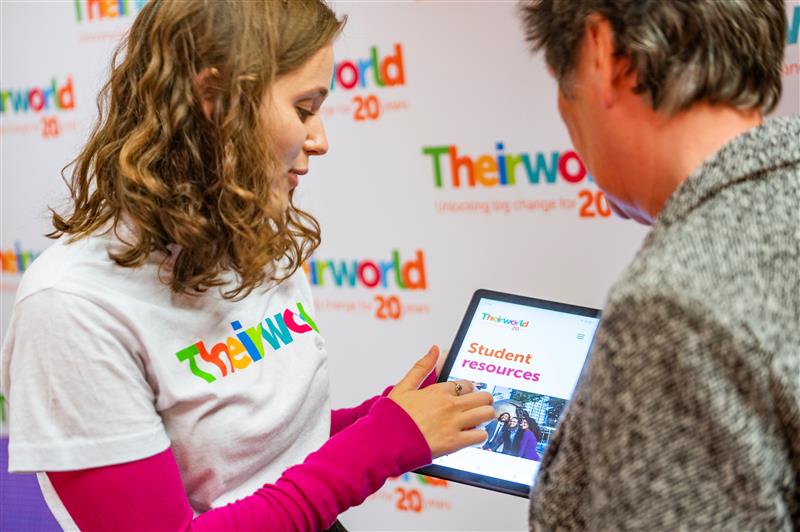 Take the test and discover how our Schools Hub helps students grasp the global education crisis
Teacher helps Harrison move from life on the street to success at school
Teacher helps Harrison move from life on the street to success at school