Youth skills champion from Ghana wins WISE Prize for Education
Right to education, Teachers and learning, Technology and education, Youth skills
Dr Patrick Awuah was honoured for his work in empowering and transforming the lives of students through education.
---
Dr Patrick Awuah is helping to plant the seeds of a youth revolution in Africa.
This is an education and technology uprising – giving young people the crucial skills they need to succeed in the jobs market of today and the future.
Dr Awuah's passionate advocacy for empowering and transforming lives through education grounded in ethical leadership and community was recognised today when he was awarded the $500,000 WISE Prize for Education 2017.
The former software engineer who founded Ashesi University in his native Ghana was honoured at the ceremony in Doha, Qatar.
He said: "I am honoured… This is a crucial moment for Africa. Today, one out of six people on earth live in Africa and this is set to rise to one in four by 2050.
"We urgently need to boost the education system in Africa to ensure we can tap into this shift to strengthen the continent.
"Winning the WISE Prize will support the work we are already doing at Ashesi University College to inspire and educate, and build a community of people who can navigate the complexities of Africa's growth and set an example for the rest of the world."
Ashesi means beginning in the Fante language. Ashesi University in Ghana's capital Accra opened in 2002 in a rented house converted to classrooms for just 30 students.
Today it's home to nearly 600 students who are poised for leadership in growing entrepreneurial sectors across Africa as well as in building responsible government.
The university offers degrees in business administration, computer science and management information systems. Students also explore connections among fields of knowledge, learn to question assumptions, distinguish relevant information from the irrelevant and to reflect on the views of others.
All of Ashesi's graduates have found solid employment – many of them starting their own businesses – and nearly all have remained on the Africa continent. 
Dr Awuah left Ghana in 1985 to study at Swarthmore College in the United States. He joined Microsoft Corporation, spearheading software design for dial-up Internet.
Determined to make a difference, he returned to Ghana – initially to start a software business before opening Ashesi University.
The 2014 recipient was Camfed founder Ann Cotton for her work in supporting education in marginalised African communities.
Dr Awuah's award was presented at the WISE Summit.
Her Highness Sheikha Moza bint Nasser, Chairperson of Qatar Foundation, established the prize in 2011. She said: "It is our aim that this prize should raise global awareness of the crucial role of education in all societies – and create a platform for innovative and practical solutions that might help alleviate some of the challenges which education faces around the world." 
---
More news
Skills for the future give young people the best chance of success
Skills for the future give young people the best chance of success
Take the test and discover how our Schools Hub helps students grasp the global education crisis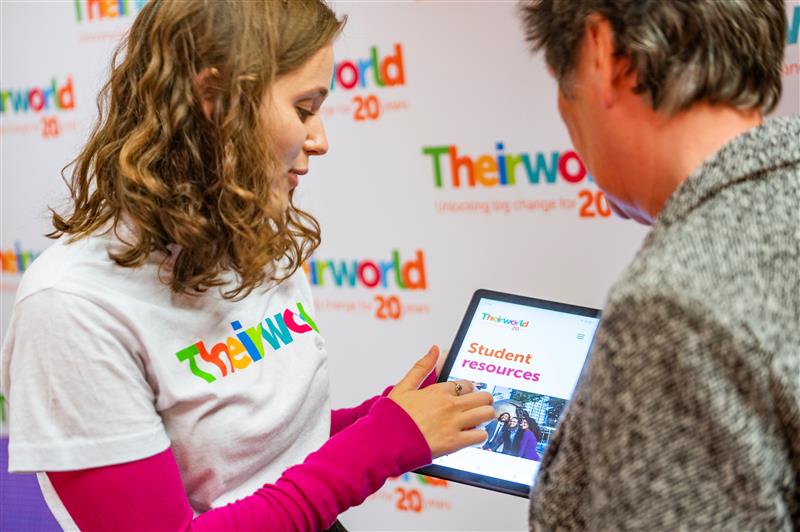 Take the test and discover how our Schools Hub helps students grasp the global education crisis