Keep schools safe from attacks and military use, says gathering of 80 countries
Child soldiers, Children in conflicts, Education in emergencies, Safe schools, Safe Schools Declaration, Teachers and learning
More states were urged to join the global cause to protect children and teachers at the Second International Safe Schools Conference in Argentina.
---
Countries around the world have been urged to join the growing number of states who have promised to protect students and teachers who live in conflict zones.
More than 80 nations gathered in Argentina to discuss the Safe Schools Declaration – and the number who have signed grew to 63.
"We encourage all remaining countries to join this global movement to enable schools and universities to function as safe places for learning everywhere, even in the chaos of war," said Diya Nijhowne, director of the Global Coalition to Protect Education from Attack (GCPEA ).
The Safe Schools Declaration was launched in 2015 as an international commitment of support for the protection of students, teachers and their schools during armed conflict.
GCPEA said its research has found that, since 2013, armed forces and non-state armed groups have used schools as bases and barracks, detention centres, training grounds and for other military purposes in 24 countries.
The organisation released a toolkit at the conference to helped defence ministries and armed forces to implement the safe school guidelines.
It includes teaching aids and guidance anyone involved in the planning and carrying out of military operations. 
UNESCO Director-General Irina Bokova addressed the conference by video.
She said: "We see alarming trends in attacks on schools, universities and the use of schools for military purposes.
"Education provides children and youth with protection, with lifesaving knowledge, with skills and psychosocial support – and hope for the future."
Find out if your country has signed the Safe Schools Declaration.
---
More news
Take the test and discover how our Schools Hub helps students grasp the global education crisis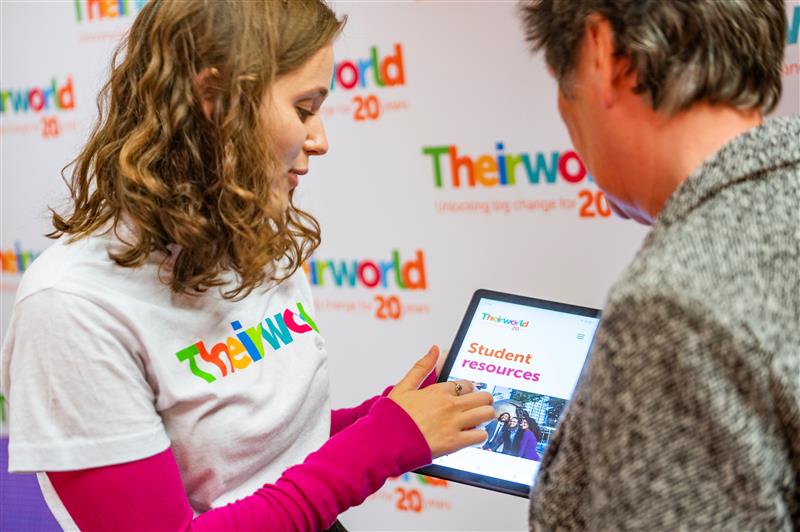 Take the test and discover how our Schools Hub helps students grasp the global education crisis
Teacher helps Harrison move from life on the street to success at school
Teacher helps Harrison move from life on the street to success at school